Orange ,which is based off a manga series by  Ichigo Takano, is an eye- catching and poignant story of high school students who are given a chance to radically change their future. I have been itching to watch the film ever since it was announced that Kento Yamazaki would play the lead. Yamazaki definitely did not disappoint – he depicted young Kakeru Naruse beautifully along side the other cast.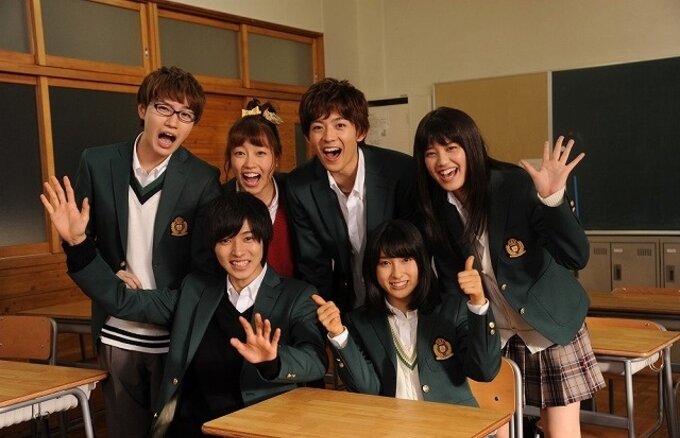 The plot almost follows the same underline meaning as Ao Haru ride which also depicts a teenage boy who is battered with scars from his past and needs support and care from his friends. However, this is where the similarities of the two mangas stop as they both carry different weights and emotional ties that should be experienced.
Plot
"Naho Takamiya (Tao Tsuchiya) is a 2nd year high school student. During the spring, Naho Takamiya receives a letter sent by herself from 10 years in the future. In the letter, she liked transfer student Kakeru Naruse (Kento Yamazaki). Kakeru Naruse carried emotional scars from his mother's suicide and he died one year later. 26-years-old Naho Takamiya thinks about Kakeru Naruse often.
2nd year high school student Naho Takamiya, with the knowledge of what she feels 10 years in the future, takes action to change her future." – asianwiki
Stars: 3.8/5
Recommend: Yes
All in all, Orange the movie was a great watch with astounding performances from the cast.
Lafortune xx
What movie did you watch last?