Salut mes amis !
Weeks have gone past since I have been able to sit done and indulge without feeling the guilt that comes with procrastination. However, I did manage to complete a whole drama during my procrastination sessions which ,if I may add, is very impressive.
Mr Nietzsche in the convenience store is a Japanese drama that seems to be at the top of the Must see list this Spring. To be honest, I never knew that such brilliance existed until it buzzed into all my social media platforms and ,as you do, I decided to follow the crowd. I am pleased to say that Mr Nietzsche in the convenience store was far better than I expected.
You are probably wondering: what is this wonder about?. After inspecting the drama ,which is based on a manga, I would say that it really doesn't have a plot. It follows the life of employees who work in a convenience store. As you can see, the magic of the drama does not lie in the plot, oh no no, the magic lies in the comical approach to the plot.
Plot:"Mr. Nietzsche in the Convenience Store tells the story of part-time convenient store worker Matsukoma, and the new part-time worker, Tomoharu Nii, nicknamed Nietzsche-sensei. Despite Matsukoma's enthusiastic approach to his job, his teachings are lost on Nietzche-sensei, who, much like his namesake, has a bleaker outlook on things" – Crunchyroll
The characters are beautifully developed; Shotaro Mamiya plays Tomoharu Nii perfectly. His expressions were solid like a brick wall throughout the whole drama, I was a bit perplexed on why he was acting so stiff but however I would now like to add that as the drama progressed it made more sense. Kenji Urai actually stole the show for me mainly due to the fact that his facial expressions were actual comedy goals!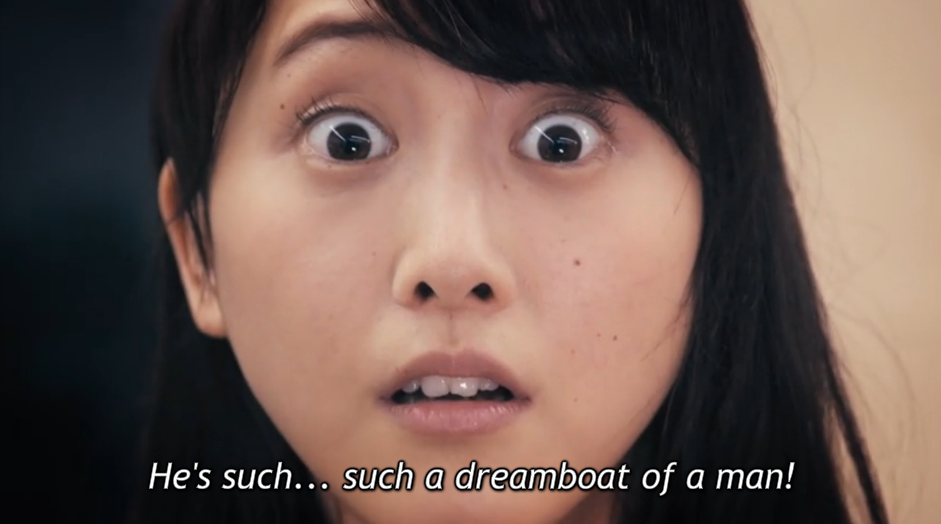 Each episode is filled with the strangest jokes that are so out of place that they become funny. I found myself laughing out loud many times at lines such as "I play a fish." (I promise that I'm not crazy!)
Stars: 4.9/5
Overall, I would recommend Mr Nietzsche in the convenience store for those who are looking to be amused but not looking to be engrossed in a story line .
LaFortune xx
What have you been doing in your procrastination sessions?