http://www.happynewyear2015pictures.net/
Happy New Year mes amis!
Long time no blog! Haha – I'm sorry about my attempt at being funny . Well it wasn't that bad ,was it? Anyway It's a new year which means a new phase of dedication to you wonderful people who actually spend time reading my/our content. *Yay*
This blog post is long overdue -very ,very overdue may I add. I just Wanna Hug you or Dakishimetai – Shinjitsu No Monogatari is a Japanese film that came out on the 1st of  February  2014 which was 2 years ago (gasp!) . Since the day that I saw I just Wanna Hug you it seems as if I just can't forget it . It's one of those films that stay in your heart forever. I am not really one to cry over a film as I usually don't get attached to characters that I have only seen for 107 minutes or for however long the film is. Despite this , I just Wanna Hug you fully attacked my heart to the point that I was bent over my laptop screaming to the heavens "Why!" . The fact that the story is in fact true did not help my broken heart and my damp face .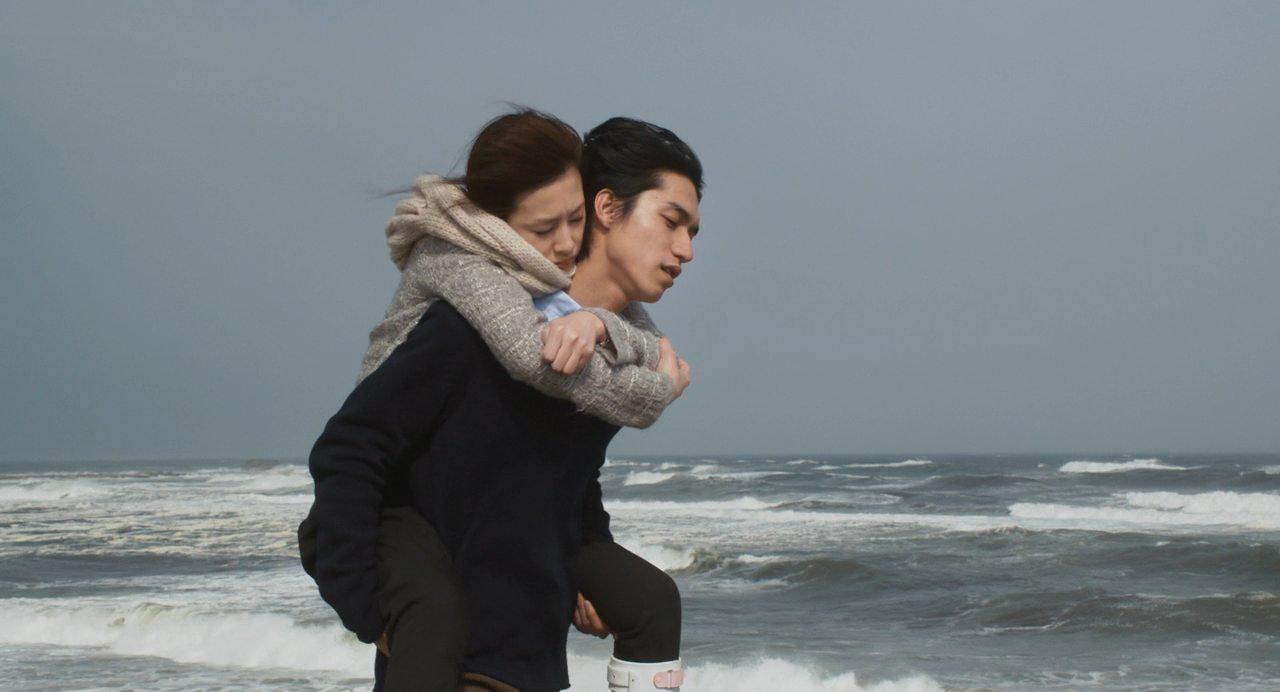 You are probably wondering what film is this that would make me break so easily well my friend here is a full film Review :
Name: I Just Wanna Hug You (English title)
Running time: 122 min. (Too short to be honest)
Plot: I am evidently really bad at explaining plot lines so here is a short plot summary from asianwiki.com 
"Set in Abashiri, Hokkaido. Tsukasa (Keiko Kitagawa) got into a severe car accident when she was a high school student. She still suffers from the after-effects of that accident, with memory impairment and needing to use a wheelchair. Nevertheless, she tries to live life to the fullest. Tsukasa then falls in love with taxi driver Masaki (Ryo Nishikido), who likes playing basketball. Even though they have various difficulties, they try to make a happy family together, but they encounter another serious situation." –asianwiki.com 
Stars/rating: 30/5 (I'm sorry but when something still makes you heart broken after a year it needs 30 out of 5 )
Comments: The love story between Tsukasa and Masaki is something that would melt all hearts . I think what makes the film brilliant is the great representation of overcoming adversity . Keiko Kitagawa's acting really should be applauded for I just Wanna Hug You ; she suited the role 100% and I would have expected the movie to have more recognition than it did . 
Recommend?: Yes. Yes. If you like movies that pull at your heart strings and that gives light to a true story then you should defiantly check out I Just Wanna Hug You !
Thank you for reading and here's to a great ,prosperous and  fun filled year !
LaFortune xx
Comment: What film still pulls at your heart strings?